Sri Lankans'computer and digital literacy on the up – Business News
---
Pandemic added flywheel to digitalisation in 2021 as work and learning became remote
SL's computer literacy as at end 2021 was 34.3%, up from 32.3%; digital literacy estimated at 57.2%
Computer literacy and digital literacy could further improve this year as fuel shortages have led most people to learn and work from home
One out of three Sri Lankans could operate a computer on their own while one out of two could work with even other devices such as tablets or smartphones by the end of 2021, according to the Computer Literacy Statistics annual bulletin released by the Department of Census and Statistics recently.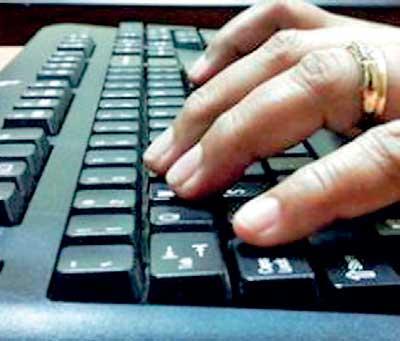 Sri Lanka's computer literacy rate has improved to 34.3 percent in 2021 form 32.3 percent in 2020, although wide divergences remain between varieties of demographics. 
A computer literate person in Sri Lanka is loosely defined as a person between the ages of 5 and 69 who could use a computer on his own including the ability to play a computer game. 
Meanwhile, digital literacy, which extends to the ability to use tablets and smartphones in the same age group, was measured at 57.2 percent in 2021 as tablets and smartphones became more ubiquitous in recent times.
The pandemic-induced remote working and distant learning shift, along with the digitalisation of virtually every lifestyle function such as banking, shopping and entertainment certainly added a flywheel to the process. 
This shift could gather further momentum in 2022 as the prolonged fuel crisis is disrupting most of the in-person economic activities, prompting organisations and the employees to go back to the way they worked during the days of the pandemic from their homes using their computers, laptops and other devices. 
This in fact put computer literacy among employed population at 66.3 percent in 2021, nearly twice as much the national average. 
Meanwhile, there was a visible divergence in computer literacy between the level of education and language proficiency where those who have G.C.E. (A/L) and above had the highest level of literacy at 76.8 percent while the rest came in at far below. 
Those who were proficient in English recorded 76.3 percent computer literacy while the rest came in at below 40.0 percent, indicating that English language skill makes a big difference in accessing the global knowledge pool, and the lack of it has been a leading cause for Sri Lankans to remain parochial.   
In a further reflection of the gaps existing between different population groups, people living in urban areas had the highest computer literacy at 49.0 percent while the computer literacy among those in the rural sector coming at 32.3 percent.
Computer literacy in the estate sector community came at below the national average at 13.9 percent, reflecting the uneven and unjust resource allocation made by the centre. 
The divergence among provinces showed the Western province coming on top with a computer literacy rate of 45.9 percent while the North Central province recording the lowest rate of 23.4 percent.
link