UM Today | Asper School of Business
June 21, 2023 — 
On National Indigenous Peoples Day, we are called to celebrate the history, heritage, resilience and diversity of First Nations, Métis and Inuit communities across Canada.
At the Asper School of Business, First Nations, Métis and Inuit students, alumni and colleagues are leaders in pursuing economic reconciliation for Indigenous Peoples, as entrepreneurs, educators, accountants, analysts and more.
Asper celebrates the contributions these outstanding graduates have made to the collective health of their communities, while also recognizing their individual journeys toward securing sustainable futures and growing as lifelong learners.
Today, we are proud, grateful and honoured to share their stories.
Carter Wilson [BComm(Hons)/18] – Building bridges and financial capacity with Indigenous communities
Like many young professionals, Carter Wilson knows that making connections is useful. As a manager of ease, Indigenous Services at MNP, however, Wilson understands that to build bridges between communities, creating trust is vital.
Wilson, a CPA and Asper Bachelor of Commerce and Indigenous Business Education Partners (IBEP) alum, advanced from a summer student to his current position at MNP. He and his team work with Indigenous communities, businesses, and organizations to promote financial capacity building.
Read more about Wilson's work with MNP and his goal to recruit more Indigenous CPAs.
Cassie Phaneuf [BComm(Hons)/22] – Experiential learning key to career success for actuarial BComm grad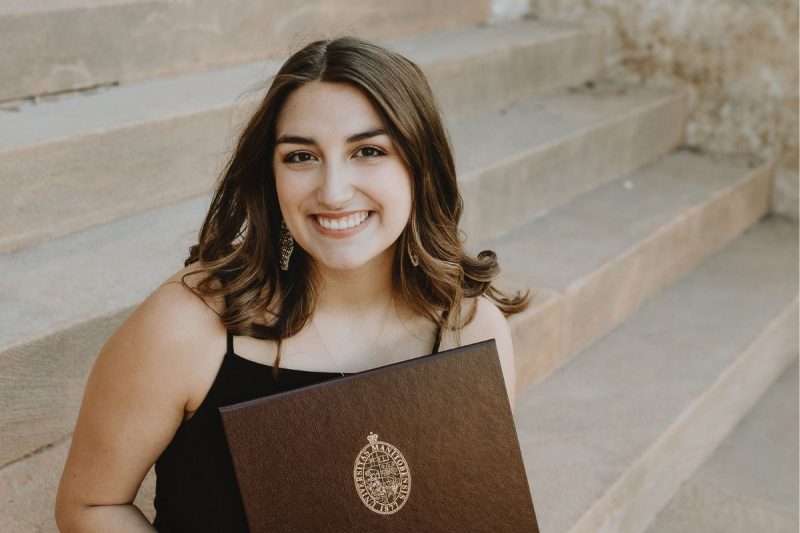 By pursuing the Bachelor of Commerce option of an actuarial mathematics major, Phaneuf benefited from the breadth and depth of her business education, cultivating her own unique point of view and setting herself up on a successful career path.
A career, as Phaneuf discovered, can be a place where what you learn can become what you give back. As an analyst with a broad business background and a keen understanding of the value in unique personal perspectives, her continued career success seems a reliable prediction.
Read more about how Phaneuf benefitted from hands-on learning, tailored career support and community-building through IBEP.
Kathleen BlueSky [MBA/15] – Indigenous women empowering each other through traditional birth support
Kathleen BlueSky's [MBA/15] role as co-founder and board chair of Wiijii'idiwag Ikwewag began during her time in the Asper MBA program, in a confluence of hard truths and tenderness.
Wiijii'idiwag Ikwewag (which means Women Helping Each Other) provides birthing support that promotes traditional Indigenous childbirth and parenting teachings. As co-founder, BlueSky is making a difference not by creating new traditions but by empowering and reclaiming those that have always been with her.
Read more about BlueSky's entrepreneurial journey, how she created a successful venture without government funding and how she became a leader in the Asper MBA program.
Jim Thunder [MBA/17] – Reconciliation through education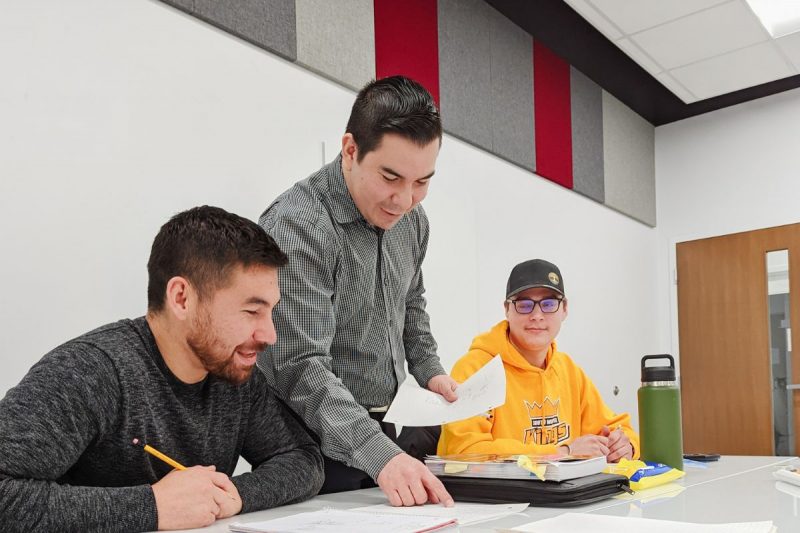 As Director of Economic Development in Norway House Cree Nation, an adjunct professor specializing in Indigenous economic leadership in the department of Indigenous studies at UM, and the founder and board chair of Reconciliation Thunder, Jim Thunder's life and work are dedicated to decolonization and education.
Education, he says, creates more opportunities for individuals, much like the MBA has for him, but more importantly, it allows First Nations to support self-governance and employ community members for large economic projects in development.
Read more about Thunder's MBA journey of learning and self-discovery and how he is making colonial history common knowledge with Reconciliation Thunder.
Deidre Dewar [BComm(Hons)/23] – Asper BComm grad celebrates convocation, a time to reflect and embrace possibility\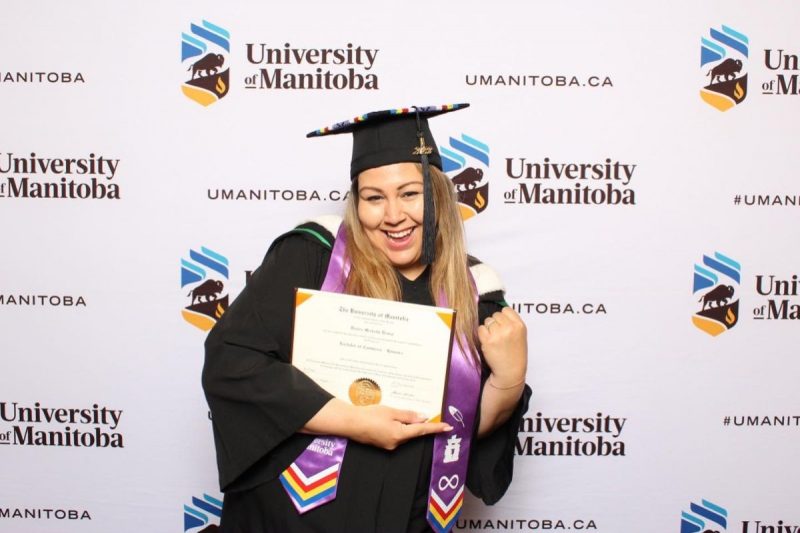 Deidre Dewar joined the Bachelor of Commerce program at the Asper School of Business as a mature student and a mother. This spring, she joined the Asper Class of 2023 at convocation.
Dewar reflects on her achievement, what it meant as a dream and how it is opening doors for her now.
"I wanted to pursue self-determination to secure a better quality of life for myself and my family—to be a role model for my kids and show them that persistence and dedication can help you achieve your goals."
Read more about Dewar's path to convocation and how she is embracing the many possibilities of what comes next.
__
In each story, these alumni reflect on the impact of Indigenous Business Education Partners (IBEP) at the Asper School of Business. Since 1994, IBEP has offered a welcoming community as well as tutoring, mentoring, scholarships, networking and career services to First Nations, Métis and Inuit students pursuing their BComm or MBA degree at Asper.
IBEP prepares to celebrate their 30th anniversary in 2024, and the Asper community is fortunate to learn from, engage with and highlight the work they do every day to support Indigenous students and alumni.
This National Indigenous Peoples Day, we celebrate IBEP and the alumni making an impact and inspiring Indigenous leaders of tomorrow.
link